Achieve wellness goals one step at a time with Adeptio Drinks, designed to be part of a healthy daily routine.
The natural fruit juice has been created by experienced fitness enthusiast and trainer, Johnny Harris. Understanding the body's need for minerals and nutrients and knowing that this cannot be achieved with diet alone, Johnny set about developing a healthy daily alternative drink which delivers natural nutrients to benefit the health of everyone.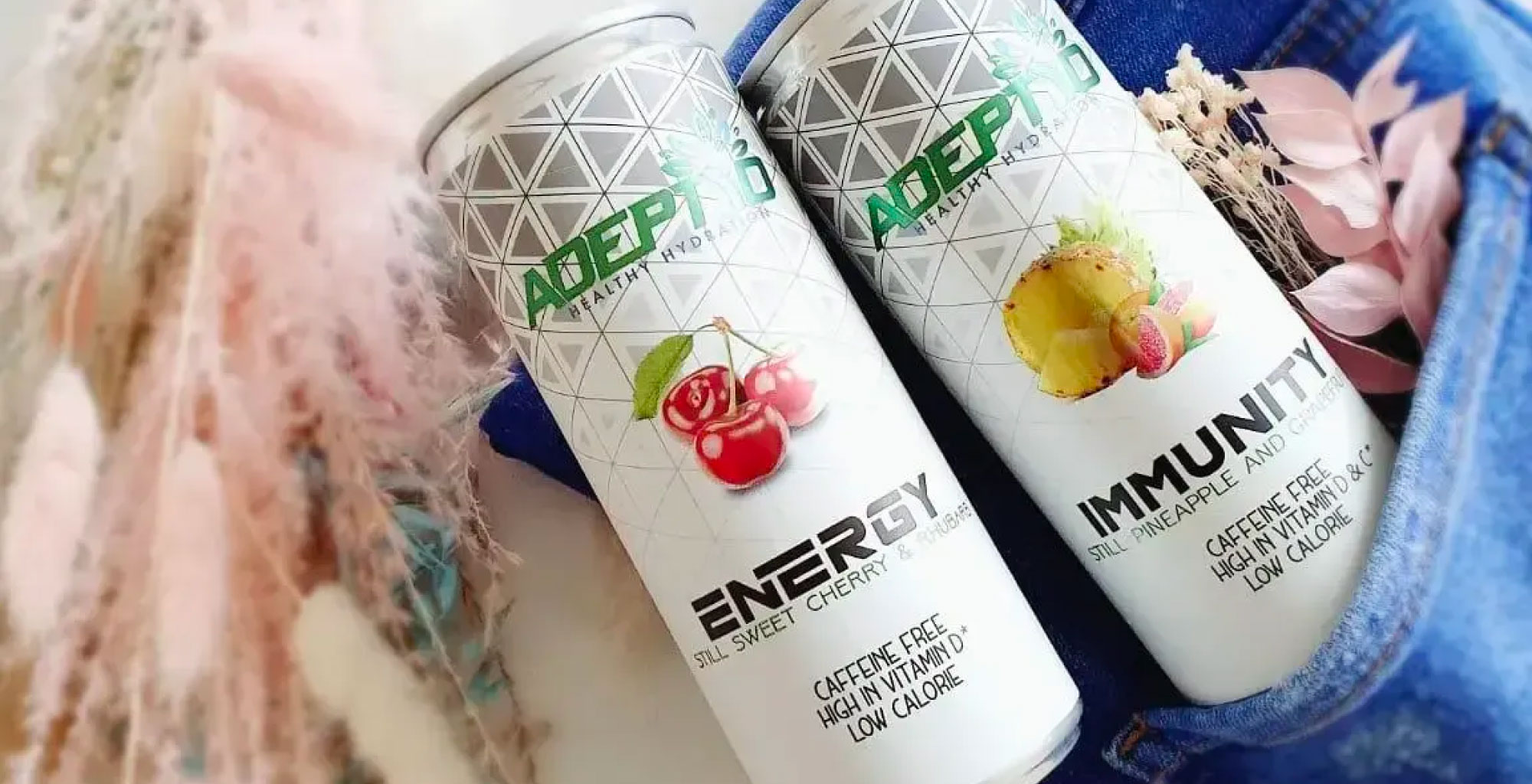 Acting as a long-term mentor to support the founder of Adeptio, one of the most exciting new soft drinks, to enter and succeed in the market.
Working closely with Johnny, several strategy documents have been created that have helped shape the brand and the direction of travel. These have included branding and marketing, sales, sell in, sell out documents, pitch decks, sales training and away days. Through a weekly 1-2-1, Adeptio has moved the business forward with clear strategies, thinking, creativity and actions.
"If you are going to fail, fail fast". Throughout the past year we have tested many approaches, used many different tools whilst operating on the slimmest of budgets. We succeeded in being stocked in 50 independent retailers and have interest from two large retailers. We are now in the process of re-positioning and re-branding based on the learnings of the past 12 months. A recent whole day brainstorming session was key in re-defining our target audience and simplifying the proposition. Taking into account all of the above we are currently working together to produce a pitch deck for investment Richard has given me the confidence to experiment and the accountability to execute.
Starting a company on your own can be a daunting experience and Richard has provided invaluable advice, expertise, and perspective. Tapping into Richard's extensive network has also allowed me to push forward whilst keeping to budget whilst not compromising on quality.